Jump Rope for Heart program partners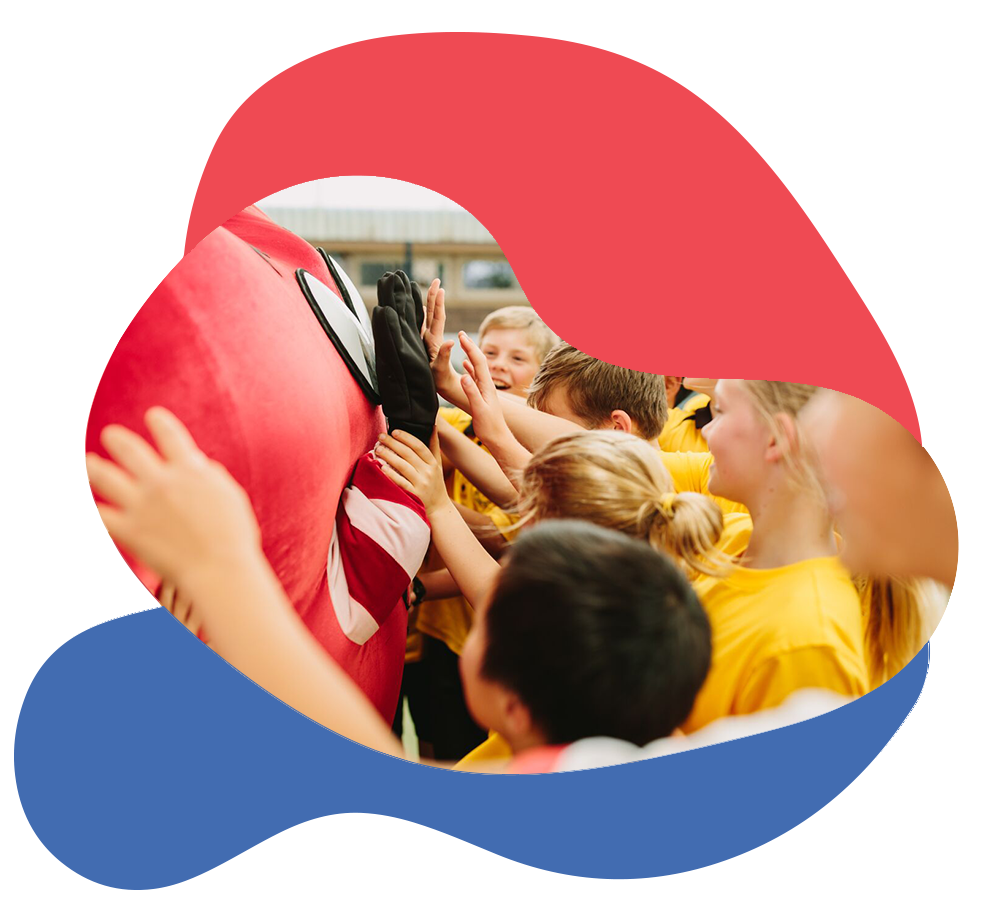 Jump on Board
Jump Rope for Heart is one of Australia's most successful, long-standing school participation programs. Jump Rope for Heart forges connections, encourages fun and simple exercise, and raises vital funds for heart research.
The program brings together principals, teachers, parents, primary school-children and the broader community, uniting all for a common goal – healthy hearts. Jump Rope for Heart program has expanded, with vibrant digital resources integrated into playground and at home skipping.
Find out how your company or brand can benefit in numerous ways from joining in.
All Branded Group has been servicing over 12,000 business, government bodies and non-profit associations in Australia over the past 12 years with a complete range of promotional products, corporate gifts and apparel and safety workwear.
In addition to promotional products, we offer in house custom design services to make your brand pop along with end-to-end warehousing and logistics services to minimize the stress of dispatch.
Our guarantee to you is that we will make a lasting impression for all your products and promotional needs. What really delights our clients is our out of the box thinking, high quality products, personalised service from the get go and our competitive prices.
Proudly Australian owned, HART Sport is one of the country's largest supplier of sporting goods, boasting 3000+ high quality, innovative products, designed to help people be active. HART Sport believes in facilitating and supporting everybody, no matter who they are, in all their Sport, Fitness and Active Play endeavours. Play On!
Founded in 1921, IVE (ASX:IGL) is Australia's leading holistic marketing company. With an unmatched breadth and depth of offering, IVE helps brands navigate the complex marketing maze, guiding them from idea to execution.
Specialising in creative services, data-driven communications, integrated marketing, production and distribution, IVE brings together the capabilities, specialists and technology needed to make customer connection seamless. IVE connects clients with customers. Wherever, whenever.
Behind every great cause there's a PFS solution.
For over 30 years PFS have partnered with Australia's leading charities to provide innovative, cost effective, end-to-end campaign delivery solutions. Charity partners of PFS receive a large efficiency dividend. By streamlining customer communication, order processing and distribution and harnessing our combined buying power of consumables like postage and transport; charities both save money and improve administration and accuracy.
Springfree's innovative design is the world's safest, highest quality and longest lasting trampoline supported by a full 10-year warranty on the entire trampoline. To bring you the safest trampoline Springfree has effectively removed the impact areas that cause injuries on a traditional, spring-based trampoline. We are the only trampoline in Australia to be recommended by CHOICE® 3 times in a row.
Key safety features:
Hidden Frame: Springfree trampoline's frame is well beneath the jumping surface - you can't hit it, period.

SoftEdge

® Mat: Springfree trampoline's SoftEdge mat is over 30 times more shock-absorbent than the pads.

FlexiNet® Enclosure: Springfree trampoline's FlexiNet enclosure uses flexible net rods to cushion jumpers and prevent
Founded in 1987, Topline Promotions has been providing innovative promotional merchandise solutions for over 30 years and is regarded as a major Australian supplier of quality promotional products. We specialize in Apparel, Headwear, Office Stationery, Drinkware, IT, Corporate Gift and Enviro products that can all be decorated with your company logo.
Scotland & Harrisson brings your brand promise to life through the use of targeted, innovative promotional products solutions. Staying top of mind and standing out from the crowd can be hard in today's market. The right promotional product, carefully selected and matched to your brand, your target audience and your objective, can be a highly effective marketing tool. At Scotland and Harrisson, we'll help your brand to shine with strategic ideas, creative inspiration and an extensive product range.